Jasmine Barber,
Director of Student Programs
Jasmine Barber is a graduate of the University of Maryland Eastern Shore with a Bachelors of Arts, with studies in Social work and Sociology. Gifted to inspire growth, she is devoted to combining her passion for the arts with her passion for children and families, to foster a cohesive relationship among communities and those in need. She began her love for and involvement with the arts at the age of 2; when prompted to sing solos at church, in her hometown of Philadelphia, PA,. Since then, she has been involved in stage plays, musicals, dance productions, orchestras, choruses, choirs, and independent and student films. From performer to director, and even crew at times, she has always found a sense of fulfillment and belonging in production. After graduating from UMES, Jasmine became involved in the development of programs and support systems in Education, Human and Social Services, in the DC Metro area, before relocating to Southern California; where she is currently completing a Master's of Education in Arts Integration.
Maryam Husain,
Student Program Coordinator
Over the course of 6 years, Maryam has had the opportunity to work in the field of performing arts as a performer, educator, instructor as well as a coordinator. Through these positions she received knowledge that has allowed her to become the Student Program Coordinator for Greenway Arts Alliance. Maryam received her Bachelors of Arts from A.M.D.A College and Conservatory of the Performing Arts. In addition to her extensive performing arts experience, she has had the pleasure of working with Project Pit, View Park High School, CBG Arts, Crenshaw High, Westchester High and Dramatic Results.
Charlie Cohen,
Teaching Artist (2017)
Now that his youngest has left for college,Charlie Cohen lives a relatively quiet life with wife and dog in Los Angeles where he writes movies, television, online content, and books, and teaches writing and film production. He loves both writing and teaching and hopes, one day, to be able to take to his own lessons about "fearlessness" and "creative courage" to heart and quit procrastinating. Charlie is the only teacher at Greenway who has worked with Mickey Mouse, Woody Woodpecker, and Hulk Hogan and, as such, carries himself with well-earned gravitas.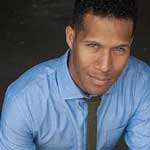 Lodric D. Collins,
Teaching Artist (2014-17)
Lodric D. Collins has performed in a diverse range of productions, from Baldwin's Blues for Mister Charlie to Shakespeare's Love's Labour's Lost. He has a recurring role on the television daytime drama All My Children and can also be seen in several films, including the soon to be released Dutch Kills and recently released Last Rites of the Dead. A veteran of the United States Marine Corps. and a graduate of Southern University, Lodric also completed architectural studies at Columbia University. He is an educator, actor and producer with a genuine desire to see teens and young adults succeed.
Natasha Woolridge,
Teaching Artist – Dance (2017)
Dance is Natasha's passion; she believes it is self-expression in its purest form. She studies many styles of dance, including Contemporary, Hip Hop, Street Jazz, Modern, Lyrical, Jazz, Tap and Ballet. Natasha trains at Millennium Dance Complex and Movement Lifestyle, as well as New York's Broadway Dance Center and the Alvin Ailey Extension. Natasha also had the privilege of training and performing under the direction of the legendary Debbie Allen at the Debbie Allen Dance Academy.
In addition to local community and charity events, Natasha has performed in New York at the Joyce Theater and at Jared Grimes' Run The Night, during the half-time show of NBA charity events and at venues in Los Angeles, Chicago, Boston, Dallas and Atlanta. Natasha was recently hand selected by Willdabeast Adams to peform his choreography at the Dance To Breathe Showcase in Austin; a charity event for The Cystic Fibrosis Foundation.
Natasha was awarded the title of PULSE Protégé by the acclaimed PULSE On Tour.
Valerie Hager,
Teaching Artist – Drama (2017)
Valerie is an actor, award-winning solo show writer-performer, teacher, and movement artist. She has performed on stages throughout NYC including but not limited to Off-Broadway 59E59, The Barrow Group, as well as having written six solo shows.
Valerie appeared in Warner Brothers' The Invention of Lying, Comedy Central's Mind of Mencia, Discovery Channel's Guilty or Innocent, and the award-winning short film The Harshest Place.
Her workshop SOLOfire has been taught throughout NYC and has been featured at The Kennedy Center American College Theatre Festival and the prestigious Last Frontier Theatre Conference in Valdez, Alaska. Her earliest training came from her father, mime artist Jerry Hager, as his silent sidekick Punky the Clown. Later, she continued to train in mime and movement under Rick Wamer at The School for Mime at Kenyon College.