Maryam Dorsey,
Director of Student Programs
Over the course of 7 years, Maryam has had the opportunity to work in the field of performing arts as a performer, educator, instructor as well as an Artistic Director. Through these positions she received knowledge that has allowed her to become the Director of Student Programs for Greenway Arts Alliance. Maryam received her Bachelors of Arts from A.M.D.A College and Conservatory of the Performing Arts and is currently pursuing her Masters in Arts Education. In addition to her extensive performing arts experience, she has had the pleasure of working with Project Pit, View Park High School, CBG Arts, Crenshaw High, Westchester High and Dramatic Results.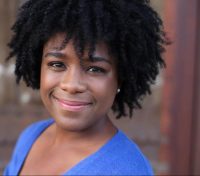 Johanna Middleton,
Student Program Coordinator
Johanna Middleton is an arts educator and performing artist.  She has worked with students of all ages in Chicago and LA, teaching with companies such as Albany Park Theater Project, Urban Gateways, and Streetlamp Studios.  She was a founding member of the participatory theatre collective, For Youth Inquiry, where she built skills as a teaching artist and facilitator, while touring Chicago middle schools and high schools.  Johanna holds a BA in Theatre from Northwestern University. She is passionate about cultivating spaces for young people to share their stories through the arts.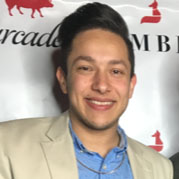 James Ventura,
Administrative Associate
James Ventura is a Fairfax High school alum, an artist and advocate for implementing arts within communities. He has actively been involved in assisting multiple artists and worked for organizations that revolved around working with the community, such as Isla Vista First Fridays, BLUNITE IV, and the Museum of Contemporary Art: Santa Barbara. In addition those experiences, he has worked as the Student Administrator for the Art Department at the college he attended, where he developed skills to become the Administrative Associate for Greenway Arts Alliance. James has earned his Bachelor of Arts degree with a double major in Art and History of Art and Architecture with an emphasis on Architecture and the Environment from the University of California, Santa Barbara. As one of the latest additions to Greenway he strives to support the administrative arms of its three internal departments.

Shoni Bennett,
Teaching Artist – Voice
Born and raised in Los Angeles California, Shoni Bennett lives for changing and inspiring lives through Art.She has performed as a vocalist on various stages, in numerous countries and states all around the world , including Cuba, Europe, Africa, and a performance in Washington DC for President Barak Obama just to name a few. Just like many of us, Shoni has a story, and strives to live her story through music and song. She has successfully been a Vocal and Performance instructor for 5 years and counting. Shoni strives to heavily influence and leave her students with true feelings of hope, strength, and ultimate faith as we face the many adversities in our world today.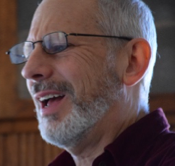 Charlie Cohen,
Teaching Artist – Film
Now that his youngest has left for college,Charlie Cohen lives a relatively quiet life with wife and dog in Los Angeles where he writes movies, television, online content, and books, and teaches writing and film production. He loves both writing and teaching and hopes, one day, to be able to take to his own lessons about "fearlessness" and "creative courage" to heart and quit procrastinating. Charlie is the only teacher at Greenway who has worked with Mickey Mouse, Woody Woodpecker, and Hulk Hogan and, as such, carries himself with well-earned gravitas.
Shihan Van Clief,
Teaching Artist – Spoken Word Poetry
The first and only poet to have a poem chosen as an iTunes' 'Download of the Week', this National Poetry Slam Champion and 4-time National Poetry Slam Finalist has been featured on a variety of media outlets and several national commercial spots. Shihan signed an exclusive sponsorship deal with sports giant Adidas and is the current voice for The Sprite Street Mix, a radio program broadcasted in over 13 countries in Africa.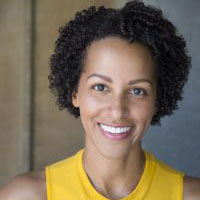 Perris McCracken,
Teaching Artist – Dance
Under the direction of Debbie Allen, Perris has performed on famed stages like the Geffen Playhouse and the Dorothy Chandler Pavilion at The Music Center. Perris' professional career includes dancing for notable companies such as Lula Washington Dance Theatre and as a Principal with City Ballet of Los Angeles. Perris explored dance on camera earning TV & Film credits that include performing Sleeping Beauty's Lilac Variation on Germany's Next Top Model and dancing as a ballet double in Scary Movie 5. In New York, Perris trained in intensive programs with Dance Theatre of Harlem and Complexions. Although trained in various styles of dance, Contemporary Ballet is her discipline of choice.
Jonny Perl,
Teaching Artist – Drama
Jonny Perl is thrilled to join the Greenway Team. As Managing Director of Shinbone Theatre Company, Jonny has produced and directed new musicals (Shel, Lorelei: I'm Coming Out), Cabarets (Macabaret, Crazy Ex-Girlfriend), and immersive content (What Went Wrong, Welcome Back Woodchucks). As an arts educator, Jonny works regularly with the Young Storytellers Foundation, Five Star Theatricals, and LAUSD. As an actor, he was most recently seen in Los Angeles productions of One Flew Over The Cuckoo's Nest (Cheswick), Tick, Tick…BOOM! (Jon), and Thoroughly Modern Millie (Jimmy). As a production coordinator for Cinemation/Little Bean Productions, he assists with the development of new Broadway musicals and animated films. He is a graduate of UCLA.