Maryam Dorsey,
Director of Student Programs
Over the course of 7 years, Maryam has had the opportunity to work in the field of performing arts as a performer, educator, instructor as well as an Artistic Director. Through these positions she received knowledge that has allowed her to become the Director of Student Programs for Greenway Arts Alliance. Maryam received her Bachelors of Arts from A.M.D.A College and Conservatory of the Performing Arts and is currently pursuing her Masters in Arts Education. In addition to her extensive performing arts experience, she has had the pleasure of working with Project Pit, View Park High School, CBG Arts, Crenshaw High, Westchester High and Dramatic Results.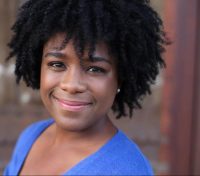 Johanna Middleton,
Student Program Coordinator
Johanna Middleton is an arts educator and performing artist.  She has worked with students of all ages in Chicago and LA, teaching with companies such as Albany Park Theater Project, Urban Gateways, and Streetlamp Studios.  She was a founding member of the participatory theatre collective, For Youth Inquiry, where she built skills as a teaching artist and facilitator, while touring Chicago middle schools and high schools.  Johanna holds a BA in Theatre from Northwestern University. She is passionate about cultivating spaces for young people to share their stories through the arts.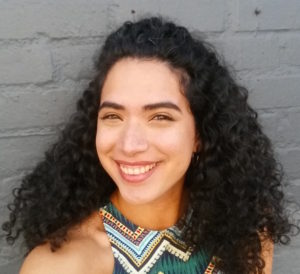 Glorilí Alejandro,
Administrative Assistant
Yale graduate Glorilί Alejandro took the long way to get to Los Angeles. After living in Puerto Rico, Georgia, and Connecticut, she decided to take a chance on the West Coast. An artist and designer by trade, Glorilί has the love for research and curiosity of a scientist. She has worked as an interpreter, public health researcher, animator, academic coach/tutor, UX Designer, and here at Greenway, administrative assistant for the entire organization.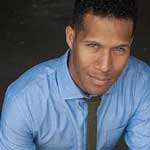 Lodric D. Collins,
Teaching Artist
Lodric D. Collins has performed in a diverse range of productions, from Baldwin's Blues for Mister Charlie to Shakespeare's Love's Labour's Lost. He has a recurring role on the television daytime drama All My Children and can also be seen in several films, including the soon to be released Dutch Kills and recently released Last Rites of the Dead. A veteran of the United States Marine Corps. and a graduate of Southern University, Lodric also completed architectural studies at Columbia University. He is an educator, actor and producer with a genuine desire to see teens and young adults succeed.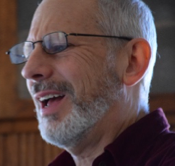 Charlie Cohen,
Teaching Artist – Film
Now that his youngest has left for college,Charlie Cohen lives a relatively quiet life with wife and dog in Los Angeles where he writes movies, television, online content, and books, and teaches writing and film production. He loves both writing and teaching and hopes, one day, to be able to take to his own lessons about "fearlessness" and "creative courage" to heart and quit procrastinating. Charlie is the only teacher at Greenway who has worked with Mickey Mouse, Woody Woodpecker, and Hulk Hogan and, as such, carries himself with well-earned gravitas.
Shihan Van Clief,
Teaching Artist – Spoken Word Poetry
The first and only poet to have a poem chosen as an iTunes' 'Download of the Week', this National Poetry Slam Champion and 4-time National Poetry Slam Finalist has been featured on a variety of media outlets and several national commercial spots. Shihan signed an exclusive sponsorship deal with sports giant Adidas and is the current voice for The Sprite Street Mix, a radio program broadcasted in over 13 countries in Africa.
Perris McCracken,
Teaching Artist – Dance
Under the direction of Debbie Allen, Perris has performed on famed stages like the Geffen Playhouse and the Dorothy Chandler Pavilion at The Music Center. Perris' professional career includes dancing for notable companies such as Lula Washington Dance Theatre and as a Principal with City Ballet of Los Angeles. Perris explored dance on camera earning TV & Film credits that include performing Sleeping Beauty's Lilac Variation on Germany's Next Top Model and dancing as a ballet double in Scary Movie 5. In New York, Perris trained in intensive programs with Dance Theatre of Harlem and Complexions. Although trained in various styles of dance, Contemporary Ballet is her discipline of choice.
Mike Kimmel,
Teaching Artist – Drama
Mike Kimmel is a film, television, stage, and commercial actor and acting coach. He is a twenty-plus year member of SAG-AFTRA with extensive experience in both the New York and Los Angeles markets.  As an educator, he has taught at Upper Iowa University, University of New Orleans, University of Phoenix, Nunez Community College, Delgado Community College, and in the Los Angeles, Beverly Hills, and Burbank, California public school districts. He is a two-time past president of New Orleans Toastmasters, the public speaking organization, and often serves as an international speech contest judge. Mike has written and collaborated on numerous scripts for stage and screen.  He is the author of Scenes for Teens, Monologues for Teens, and Acting Scenes for Kids and Tweens.