GreenwayREADS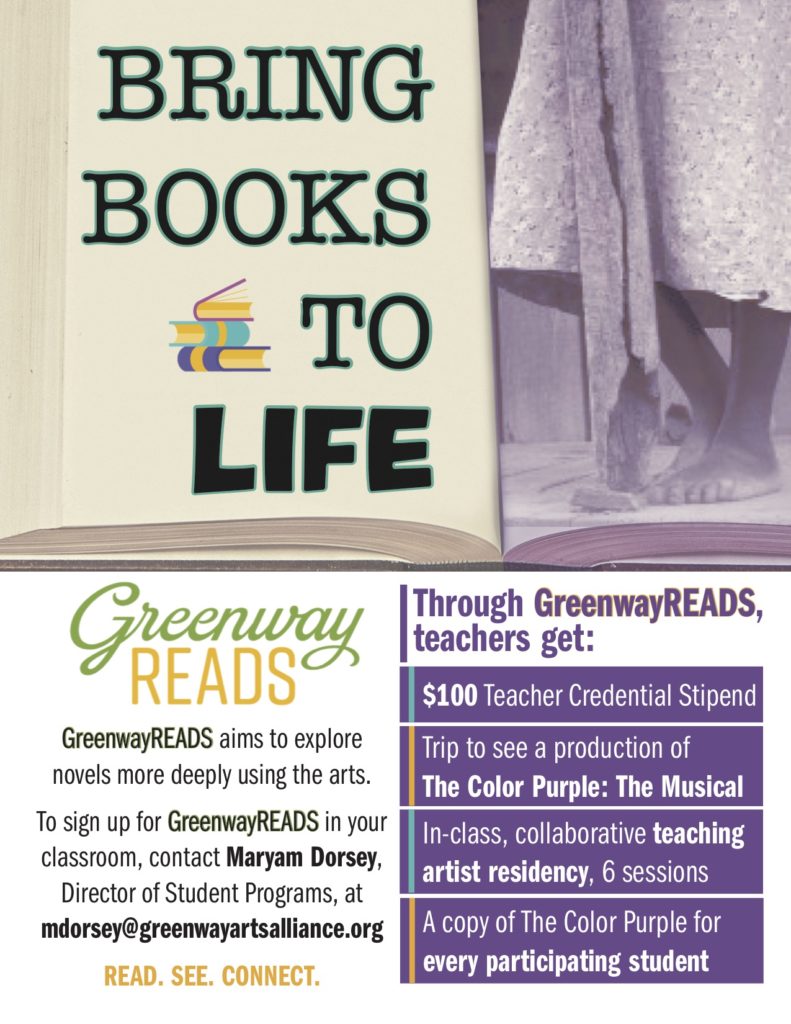 Greenway Arts Alliance engages the students of Fairfax High School and the community in a reading of a pre-selected novel every fall.
This Fall 2018, each participating class will engage in  6-session residency exploring Alice Walker's The Color Purple.
Each class is assigned a Teaching Artist that will work with the Classroom Teacher to develop activities and workshops that highlight the themes and content of the novel.
Beginning in November, Greenway Court Theatre will produce the musical adaptation, and host matinee performances for students, including a post-show discussion with the cast!
READ. SEE. CONNECT.