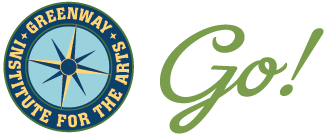 Greenway GO was designed to provide access to and engagement in the arts to the Los Angeles community. By building on current initiatives, we envision the program as a vital entry point for students and the community to experience a variety of art events for free or for a very low cost. Greenway GO is part of a larger, evolving effort to engage in creative placemaking, accessibility, and true community building through the arts. As Greenway continues to grow and explore a new model for how arts, education and social enterprise can work together to help organizations remain both relevant and economically viable, it is simultaneously important that we find ways to include access points for community members who may be shut out by traditional pricing, location and lack of connection to the art itself.
Our current assets for this initiative are:
The Greenway Court Theatre – Greenway curates a season of theatrical experiences at that include co-productions, original works and curated presented offerings.
Melrose Trading Post – art-based marketplace held every Sunday at Fairfax High School. Greenway's signature social enterprise program.
Da' Poetry Lounge is a low-cost, open mic' poetry and spoken word event produced every Tuesday night, and is the largest, longest-running and most diverse weekly spoken word event in the country, engaging poets of all ages and backgrounds in this standing-room only event. DPL served as one of the inspirations for Russell Simmons' Tony-awarding winning Def Poetry Jam.
InkSlam – an annual festival of workshops and poetry competitions for all ages, that attracts local and national poets to this popular, three-day event.