ARTS INTEGRATION RESIDENCY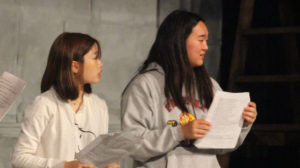 Greenway Institute of the Arts acknowledges the importance of integrating the arts within core curriculum processes.
Classroom teachers are encouraged to submit project proposals that intersect core curriculum strategies and concepts with visual and performance arts practices. Proposals are supported with 4-8 session residency sessions, providing a Teaching Artist in the classroom, curriculum development and planning. In addition to in-school support, each project incorporates an after-school component for students to work on the assigned project after hours. Our Arts Integration residency is offered school wide and works to intersect art and common core curricula.
If you are interested in submitting an Arts Integration Residency proposal, please email our Director of Student Programs at artsed@greenwayartsalliance.org.
---