Greenway Institute for the Arts | Programs
Greenway Institute for the Arts (GIA), operated by Greenway Arts Alliance, fosters education through creativity with in school and after school multidisciplinary arts programs.
Within GIA, students learn to express their individual voices and passions.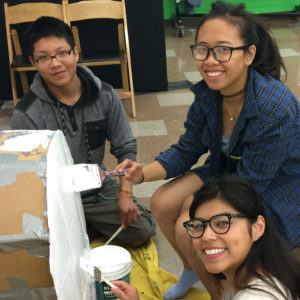 Greenway Institute for the Arts guides students' artistic abilities from the introductory to the professional level. GIA provides professional-level instruction in the arts to public school students at Fairfax High School (FHS) in Los Angeles. Through a multidisciplinary approach, GIA teaching artists work closely with FHS faculty to create project-based learning experiences that support the academic instruction provided during the regular school day. Curricula has been certified under California Visual and Performing Arts Education Standards, and recently revised to integrate the newly adopted Common Core Standards.
---